How to visit Ukraine during the Covid-19 pandemic. Travel rules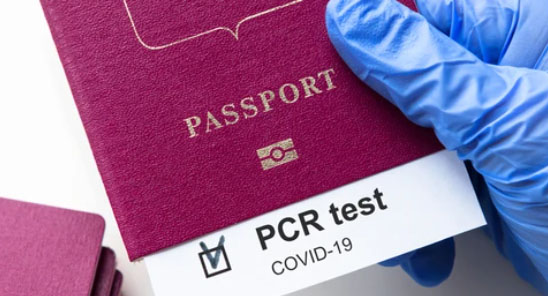 How are things going with international dating in Ukraine? Your correspondence with the Ukrainian woman led to a natural ending - you decided to come to her to meet. What steps should be taken to travel to Ukraine in the current difficult situation?
The good news for you is that despite the fact that Covid-19 has not yet been completely defeated, it is possible for tourists to visit Ukraine, but under certain conditions. We will talk about them further.
Quarantine situation in Ukraine
Since mid-summer 2021, most of the restrictions caused by the outbreak of the coronavirus epidemic have been lifted. All significant infrastructure facilities operate as usual: grocery stores, restaurants, cafes, gyms, cinemas, shopping centers, hotels, airports and public transport. All regions of Ukraine are officially in the "green zone". Upon arrival, you will not feel any significant inconvenience.
You will be able to move freely around the country, taking precautions. You will only be required to wear medical masks:
in the shops;
in museums and galleries;
in cinemas and theaters;
in public transport (metro, bus, minibus, trolleybus, tram);
in shopping centers;
in a taxi;
Which foreigners can cross the Ukrainian border
First of all, foreigners are understood as persons who do not have Ukrainian citizenship, as well as a residence permit in Ukraine. The latter are subject to the same rules as citizens. Entry is allowed for all foreigners on the same grounds as before the restrictions.
Foreigners and stateless persons to enter Ukraine must have health insurance, which covers, among other things, treatment for COVID-19.
They must also have one of the documents listed below:
Document on complete vaccination against COVID-19 vaccines that are approved by the World Health Organization for emergency use.
Since august 20, 2021, a COVID certificate has been in effect, which confirms vaccination against COVID-19 with one or more doses of vaccines approved by the World Health Organization for emergency use, issued in accordance with the norms of international health regulations or interstate agreements of Ukraine.
Negative test result for coronavirus. From the moment of the analysis to the moment of crossing the border of Ukraine, no more than 72 hours should pass. A PCR test or a rapid test for the SARS-CoV-2 coronavirus antigen is allowed. Not to be confused with an antibody test.
From 14 august 2021 COVID Certificate of Recovery. Applies only in cases where Ukraine has concluded an agreement on the mutual recognition of COVID certificates with the country that issued the certificate.
What should a foreigner do if he is not vaccinated and not tested
From august 5, foreigners who have reached the age of 18 and older, upon entering Ukraine, must go to self-isolation with control through the Vdoma application, if they have not completed the full course of vaccination against coronavirus or do not have a COVID certificate, which confirms vaccination against COVID -19 one or more doses of vaccines approved by the World Health Organization for emergency use. Also, pay attention to the following requirements:
From august 21, 2021, foreigners who have a certificate of recovery from COVID-19 have also been exempted from self-isolation.
A test carried out before flying to Ukraine does not exempt from self-isolation.
If a foreigner for some reason refuses to install the "Vdoma" mobile application, he will be prohibited from crossing the border and sent back.
Self-isolation begins 72 hours after arrival in Ukraine and lasts 10 days.
Self-isolation can be stopped if, while in Ukraine, a PCR test or a rapid antigen test is done. Tests must show a negative result.
Trip from Russia and India
For foreigners from Russia and India to enter Ukraine, there is a special condition - regardless of the vaccination status or tests, those arriving from Russia and India must go through a 14-day self-isolation without the right to terminate it ahead of schedule. The requirement of self-isolation also applies to those people who have been in Russia or India for 7 days in the last 14 days. This requirement is due to the wide distribution of the Delta strain in Russia and India.