Rules of entry to Russia for foreign citizens during the period of restrictions caused by Covid-19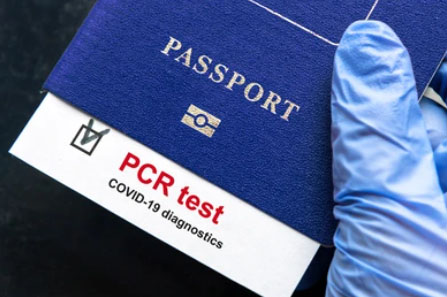 Have you been in correspondence with your friend from Russia for a long time and are you ready to move to a new level of communication? Are you planning to meet her soon? For a trip to the Russian Federation to pass without problems, carefully read the material from our article.
Quarantine situation in Russia
Despite local small outbreaks of coronavirus, almost all infrastructure facilities are accessible for visits. There are restaurants, shopping centers, hotels, public transport, fitness centers, theaters and cinemas. You will not feel inconvenience and will be able to lead the fulfilling life you are accustomed to, having a great time with your beloved. The only rule is wearing masks in public and following the rules of social distancing.
Which foreigner can go to Russia?
To determine if you can enter the territory of the Russian Federation, you need to familiarize yourself with a special list of permitted countries. The list is regularly updated, the current list is presented below.
Also, you should take into account that this list is valid for arriving in Russia only by air. The foreigner must have the citizenship or residence permit of the country from which he is arriving.
List of countries from which you can fly to Russia: Albania, Armenia, Austria, Azerbaijan, Bahrain, Belgium, Bulgaria, China, Croatia, Cuba, Cyprus, Czech Republic, Dominican Republic, Egypt, Ethiopia, Finland, France, Germany, Great Britain, Greece, Hungary, Iceland, India, Ireland, Italy, Japan, Jordan, Kazakhstan, Kyrgyzstan, Lebanon, Liechtenstein, Luxembourg, Maldives, Malta, Mauritius, Mexico, Moldova, Morocco, North Macedonia, Portugal, Qatar, Republic of Korea, Saudi Arabia, Serbia, Seychelles, Singapore, Spain, Sri Lanka, Switzerland, Syria, Tajikistan, Tanzania, Turkey, United Arab Emirates, United States of America, Uzbekistan, Venezuela, Vietnam.
Organizational and sanitary requirements for arriving foreigners
Certificate with negative test result for COVID-19. When boarding an aircraft traveling to the Russian Federation, even if you are flying in transit, you must have with you a medical document in Russian or English confirming a negative PCR test for COVID-19. The test must be carried out no earlier than 3 calendar days before arrival in the territory of the Russian Federation.
If it is impossible to submit a medical document in Russian or English, it is allowed to submit it in the official language of the state where the organization that issued such a medical document is registered, with a translation into Russian. In this case, the translation must be certified by the Consular Section of the Embassy in accordance with Russian legislation on notaries. Certificates of vaccination or previous COVID-19 disease in Russia are not yet recognized.
International passport. It must be valid 6 months from the date of travel.
Visa. You need to apply for a visa at the nearest visa center of your country.
Application form arriving on the territory of the Russian Federation. You need to fill it out on the territory of the Russian Federation. You will be given the form on the plane or at the point of arrival.
Insurance. You need to have a compulsory health insurance policy that covers, among other things, the cost of treatment for coronavirus.
Confirmation of the reservation of a hotel or other place of your permanent residence. This document may be needed to apply for a visa.
Return ticket. Its presence is desirable when going through customs, as proof that you are planning to leave the country.
Employees of the territorial bodies of Rospotrebnadzor are authorized to conduct random testing of foreign citizens for COVID-19 at airports.