History of Russian mail order brides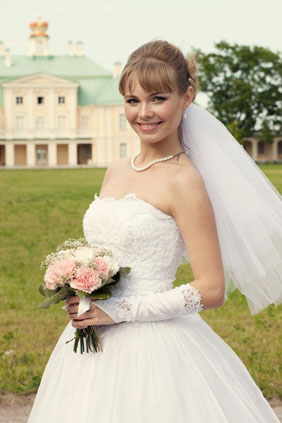 Some time ago the term "mail order brides" used in relation to women who put their photos and other personal data in specialized marriage agencies. From these data, the agency compile catalogs, that was presented to potential suitors. A man could choose a woman that he liked and send his profile with personal data through an agency. In case of woman interest in him agency organizes communication between them, and in future personal meeting. Today foreign men chat with potential brides occurs mainly through specialized dating sites.
History of the term "mail order brides"
There are at least two historical events that occurred in 1800 during the time of development of new lands in western North America revealing the origin of the term "mail order brides":
1. American men from eastern lands arrived to reclaim the west coast, achieved considerable financial success, but one thing clouded their lives - the inability to start a family. Very few women lived in those places at that time, so it was extremely difficult for a man to find a spouse. Many of them tried to attract women living on the east coast: Potential suitors have written letters to churches and private ads published in magazines and newspapers. In turn, women wrote response letters and sent them their photos. Courtship and getting to know each other was through correspondence until she agreed to marry a man whom she had never seen in real life. Many women are pushed to take this step a desire to change your current lifestyle, to find financial prosperity, and just to see how their lives have changed in the new western lands.
2. Asian immigrants who came to work overseas from Japan and Korea, acted the similarly. Imbalance between the number of available women and men who want to find a wife, created a demand for immigrant women. As a result of this imbalance among Japanese and Korean immigrant men the term "picture brides" was used.
How do the dating sites work?
There are three types of international marriage agencies and sites:
The first type of agency sells contact information female clients to men, helps with personal correspondence and meetings organization. If a foreign man wants to use the services of such agencies, he should be ready to provide detailed information about him, about his mental health and criminal history.
The second type of agency offers a "group tours" for men who want to travel to a foreign country and meet a lot of women in special social events organized by agency.
The third type - it is simply a specialized dating sites that allow a man to choose his favorite woman, chat and share contact details with her for any other means of communication.
Why wants a Russian woman to leave the country?
In Russia, Ukraine and Belarus, except for main cities such as Moscow and St. Petersburg, the economic situation is poor. Many people live below the poverty line, not enough jobs, is often not possible to move to a big city where there are more opportunities for self-realization. The only solution in this situation - to marry a citizen from economic developed country.
In Russia and Ukraine there is also a serious gender imbalance, in a landslide in favor of women. This situation creates significant difficulties in finding a good husband. As a result, western men are considered to be the only opportunity to go to a prosperous country, to find happiness and to be realized in the professional sphere.
The Russian and Ukrainian society remain very conservative, still considering marriage as a major problem for women, so you can find a large percentage of early marriages, where the age of the bride and groom is 18-25 years. Many mothers raise their daughters as future domestic goddess, instilling in them the ability to cook well, keep the house clean and take the brunt of the work of raising children. This situation is typical for many families, so many young women who do not agree with such terms, want more free and interesting life.
How to start dating
Are you ready to meet new people? Want to be able to communicate with Russian and Ukrainian women? A great solution! We hope that the presentation of information on our site will help you avoid many of the pitfalls and pave the way to happiness unimpeded.